Hi, Teachers!
I went into my classroom on a
mission
today, and I COMPLETED IT! WHOOOO HOOOO. Can you guess what I'm talking about? Yes... of course, I'm talking about the file cabinet I've been working on for the past week. It was actually really quite difficult for me today. The spray painting was the fun part, but contact paper is officially the bane of my existence! And, no, I'm not being dramatic.
Here's another shot of the file cabinet all by itself!
There it is! Phew! I'm so glad that's over and done with. It actually looks really cute. You'd never know that I lost 384092384 brain cells from banging my head against the wall. (Don't worry--I didn't do that. I may or may not have been tempted to do that though!!)
I put more contact paper and some polka-dotted washi tape on the top too. All in all, it was a success! But I'm not doing that again for A VERY. LONG. TIME. I'm also relieved because I got all of my files organized and put away! Now my little round table is empty (except for a globe) and my window sill is LOADS clearer. While I had the god forsaken contact paper out (I'm not bitter...), I decided to make over my desk too. That thing was UUUUUUUUUUUUUUGGGGLLLYYYYY! And now, with a little help from some contact paper and some washi tape, it also looks fantastic! The best part is that it cost less than $3.00, and that's a liberal estimate. One roll of my contact paper was about $5.50, and the washi tape I used probably cost about $.50. I used a very small amount of contact paper, but you could use fabric too. I love how cheap this makeover was!
I feel great right now! It is so important that we set up work spaces for ourselves that make us happy. Even when I was desk-less, I made sure to do this. I find that it makes me more productive, but frankly it makes me happier too! What's the point of working in a space you don't like? For me, this really improves my state of mind when I'm at work. All day, I'm so busy thinking about the kids that I don't notice things about myself (like how hungry I am or that I have had to go to the bathroom for the past two hours), so I try to fit in some ME stuff when I can.
I also bought an adorable little chair from Home Goods. It will be super cozy. I can just see it being a popular spot during reader's and writer's workshop. It's SO important to add elements of warmth into your classroom design. Here's what the chair looks like:
But it has a pattern similar to this: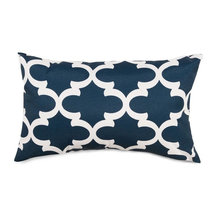 I know my kids are going to love it. I'll make sure to take a picture next time! I plan on going back to school on Monday. My goals are to get my desk cleaned out, my math cart all set up, and my calendar area up and running. I can't wait! Setting up my classroom always gets me so excited. :)
What did you do this year when you designed your classroom that you are trying for the first time? Comment below!